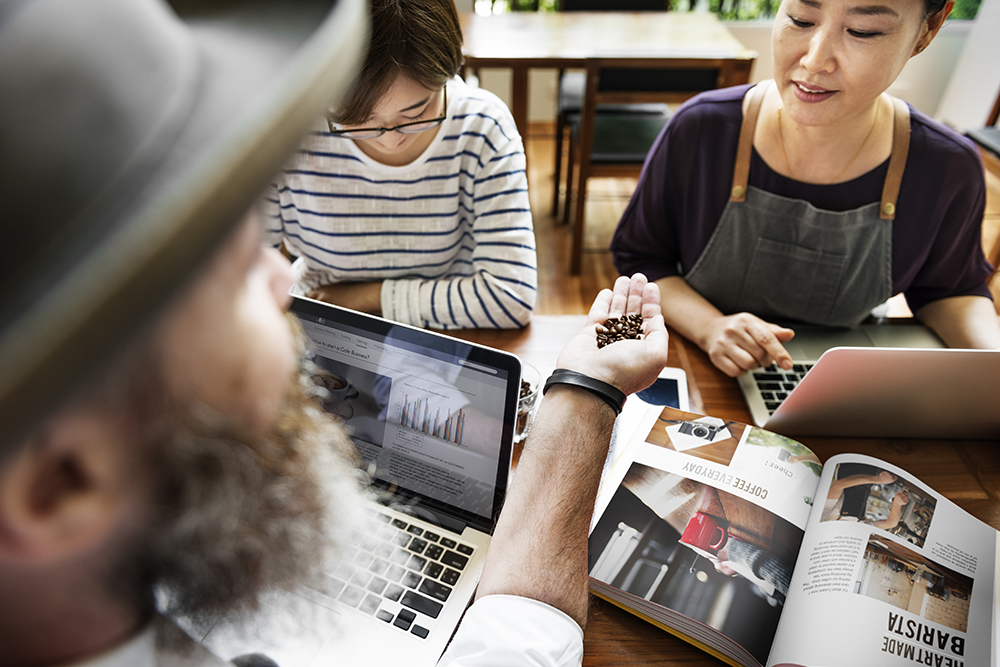 This is part one of the two-part restaurant manager challenger series. Stay tuned for part two.
By Jorge Pacheco (Co-Founder of Kulture Konnect)
There's always a lot of competition in the restaurant industry. To succeed, restaurateurs have to make sure to stay up-to-date with food trends and how they impact their menu, day-to-day operations, marketing and more. If you have to juggle so many things in the air, how do you ensure your restaurant's success?
We work with some small and medium size restaurants nationwide and we asked them what, in their experience, the biggest challenges are in the restaurant industry. We were able to identify these four restaurant marketing challenges.
Challenge #1: Your Restaurant's Menu
A menu is more than an informational piece, it is a balance game. Having too many items can end up in a paradox of choice and more ingredients and costs to prepare them.
Showing dotted lines for prices can dissuade guests to buy the cheapest item available; and an off-brand design can create an emotional disconnection with your restaurant story. You will need to keep your menu in check to stay in focus with your final goal as a brand and as a business, so you can keep producing orders at a faster table turnover rate.
Once you've defined your menu's journey, make it available on your site and make sure it is SEO friendly and responsive.
For more tips on menu design and menu engineering, read this article.
Challenge #2: The Guest Experience
The restaurant industry is a service-first industry, and, as such, first impressions are important. Getting positive reviews is really nice, but, whenever a bad review is published, it becomes a deal breaker for current or potential guests. Your food may be delicious, your ambiance unique and attractive and your location exceptional, but if your service is bad, customers will remember.
Great customer service starts with the involvement of all staff members – from management to hostess to wait staff and busboys to chef to cooks. All team members should be dedicated to make each and every customer feel valued and welcomed. The way this is done is directly related to the dining experience and customer retention rates.
In this digital age, we also have to have in mind that customer service goes beyond the four walls of your store. It extends to social media engagement, online reviews, etc. So, being proactive in these channels will also make an impact on the way your restaurant, food and overall brand is perceived.
Challenge #3: What Makes Your Restaurant Unique?
Why should current or potential patrons bother about your brand and food? This is a question that restaurateurs fail to answer because they don't know why people should eat at their restaurant and not at their competitor's.
Many restaurant owners say that what makes them unique is their menu, but what they don't understand is that a menu is a given due to the nature of the business. Anyone can have great food and great service, how do you go beyond that? The answer is a 360º dining experience!
This means that you need to define your brand story — what people will know you for — and this comes in the form of how they engage with your brand. For example, if you have a healthy lifestyle restaurant, it wouldn't make sense to showcase as your brand positioning something like "finger lickin' good," which is tied directly with KFC. You probably want something that relates more to the story you're telling and the type of audience you want to impact.
In a nutshell, your food, your service, your brand and your story will create your identity and uniqueness to engage with your customers emotionally.
Challenge #4: Restaurant Marketing
Overall, businesses tend to ignore the importance of marketing for one reason or another. But, the most common reason is because they don't know where to start. This is especially true for restaurateurs as just the daily operations is enough to be running around like a headless chicken. So, a below is a short checklist that you can follow to keep your marketing in check:
Define and formalize your brand style guides including your mission, vision, values, logo, positioning statement, brand guidelines, etc.
Make a marketing plan. Not having one can be daunting, but, don't panic, start small with a three-month plan and work up to a six-month or year-long plan
Make sure your website is responsive and following the latest UI and UX trends
Get your social media channels up-to-date and start engaging and interacting with your audience
Create a social media advertising plan. According to statistics, only 1% of your posts are organically seen, that means that if you have 1,000 followers 10 people will see your post and if you have 10,000 only 100 people will see your post. Advertising will allow you to amplify that reach and get more exposure
These are just a few of the challenges that we have identified during our time working with our restaurant clients. Are you a restaurateur or a restaurant manager and have experienced other challenges? We'd love to hear about your experience. Do you have more to say about what we've discussed in this article? Please share your challenge below as well as how you approached the situation and solved the issue.
Stay tuned for part two of this series which will go over the biggest three operational challenges.