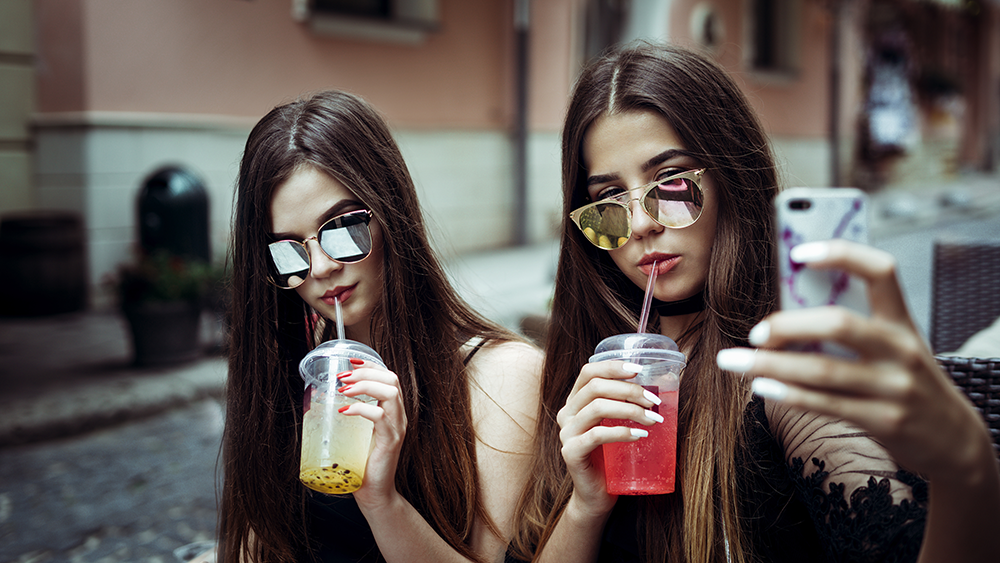 By Kristin Savage, Contributor
The influence of social media on the restaurant's brand establishment is hard to overestimate. Today, people don't really trust the paid ad any longer. They tend to base their decisions – like where to eat out – on the honest reviews published on Instagram, Tweeter, Facebook, Yelp, and other popular platforms.
If you want to improve brand loyalty and brand awareness, you should consider user-generated content as a key element of your marketing strategy. This article presents four ways in which you can encourage your guests to create high-quality posts about your restaurant. Let's consider these ways in more details!
Make your place Instagram-worthy
The rule of the game is simple: if you want to encourage people to take pictures of your restaurant, you should make its design Instagram-worthy. What does it mean? It means that the restaurant interior design should look awesome in photos taken on smartphones.
The point is that young people are obsessed with social media. Trying to create stylish Instagram profiles, they struggle to find new beautiful locations to take photos. So, if you create an adorable instagrammable spot, you will attract numerous guests who will be glad to generate content for your restaurant.
In fact, you don't really need to renovate your place. All you need is to add one distinctive decorative element, which will create a "WOW" effect and will promote the core brand's value.
Let's consider a few ideas, which might help you to design an instagrammable location at your restaurant.
Flower wall
A number of female social media users will never miss a chance to take a photo on the flower wall background. If the lighting is adequate, nothing can spoil a picture.
So, if you install a flower wall in your restaurant, it will drive curiosity among the Instagrammers. It will help you to increase organic reach and, consequently, promote your restaurant's brand more effectively.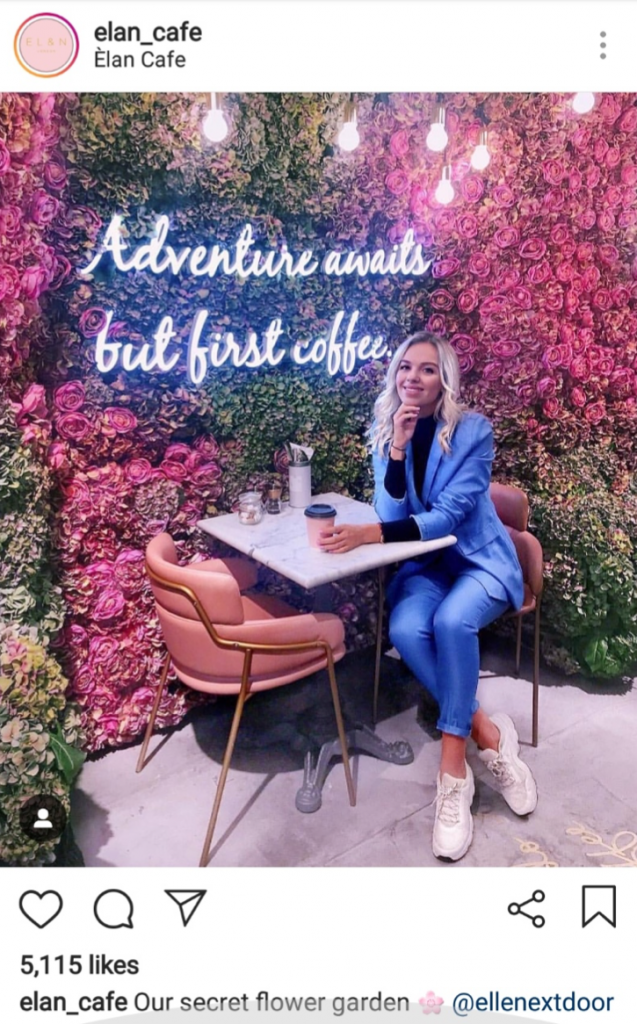 Live flowers and plants
If the interior design of your restaurant looks fresh and "green", modern social media users will be glad to generate tons of content for you. You'll be hard-pressed to find someone who doesn't love exotic live plants and beautiful flowers. For this reason, you can be sure that you will not face any branding challenges.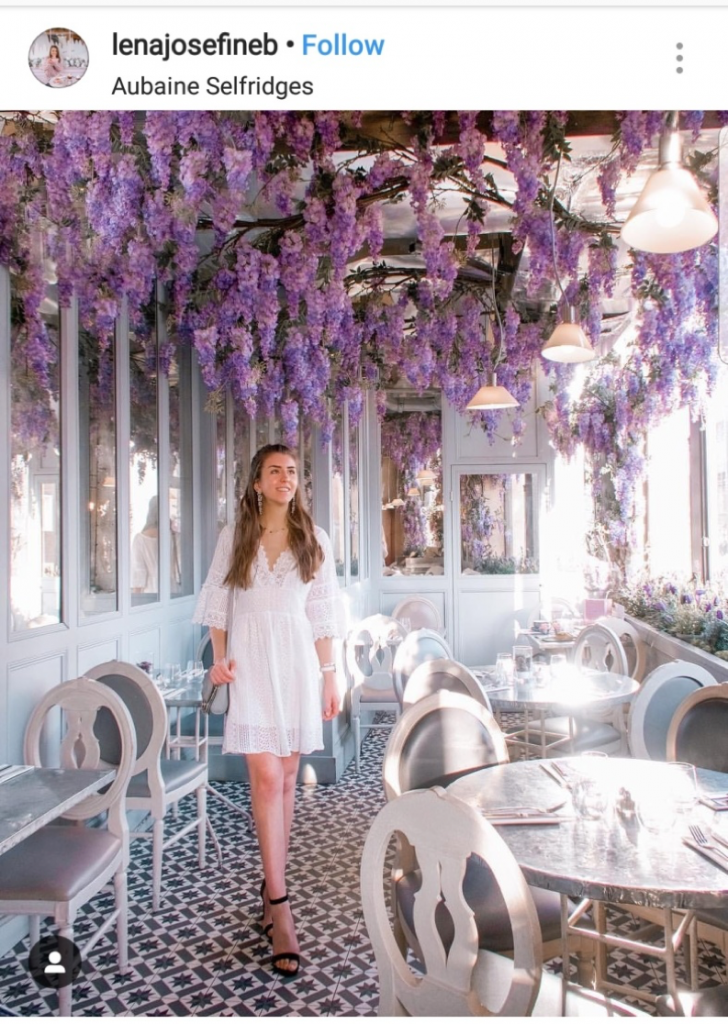 Extraordinary piece of art
If you want to boost your marketing efforts, you might visually express a concept of your brand in one recognizable piece of art. For instance, Brasserie of Light installed a huge crystal-encrusted statue of Pegasus to underline that the concept of the restaurant is built around this magical creature. Obviously, most visitors take photos of Pegasus and post them on social media, tagging the restaurant.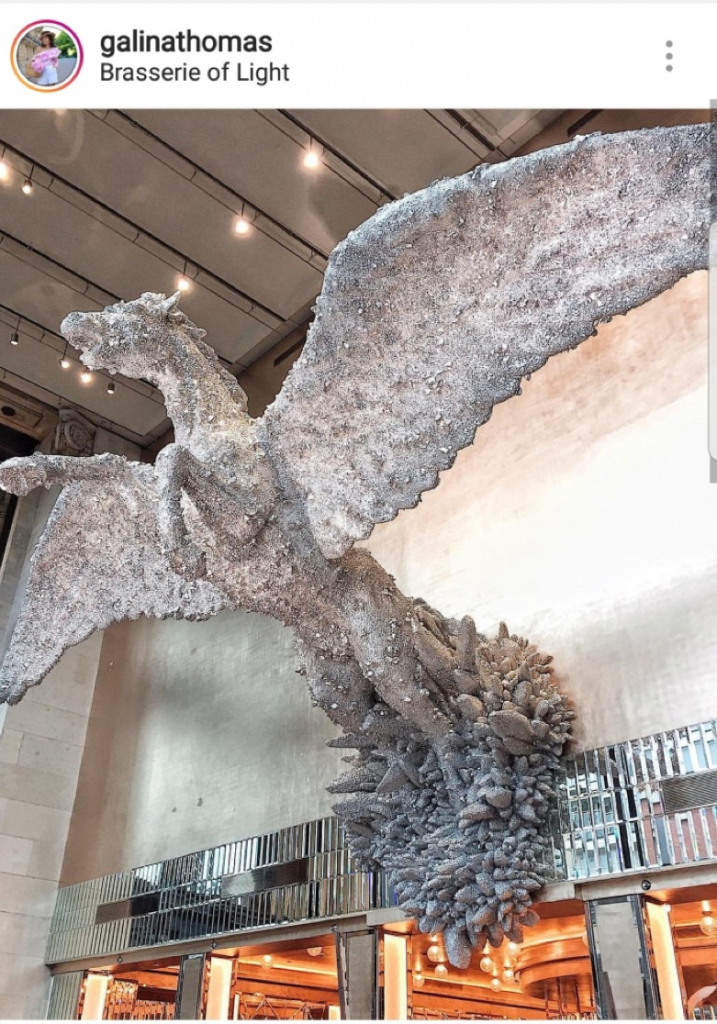 Holiday ornaments
If you use lots of ornaments during the holiday season, you will definitely grab the attention of social media users. Everyone wants to take a photo with an exclusive Christmas tree or fireplace, right? You should provide your guests with an ideal instagrammable spot, so they can share the holiday spirit with their social media friends.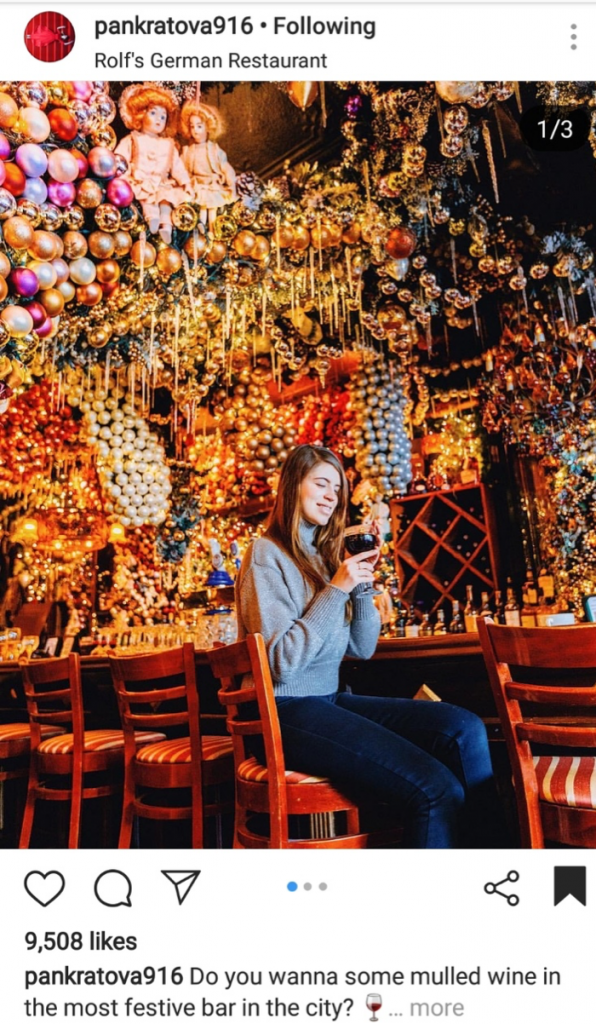 Fabulous exterior design
If the exterior design of your restaurant is Instagram-worthy, not only your clients but also regular passersby will take pictures on its background. There are high chances that your restaurant's brand will become highly recognizable on social media.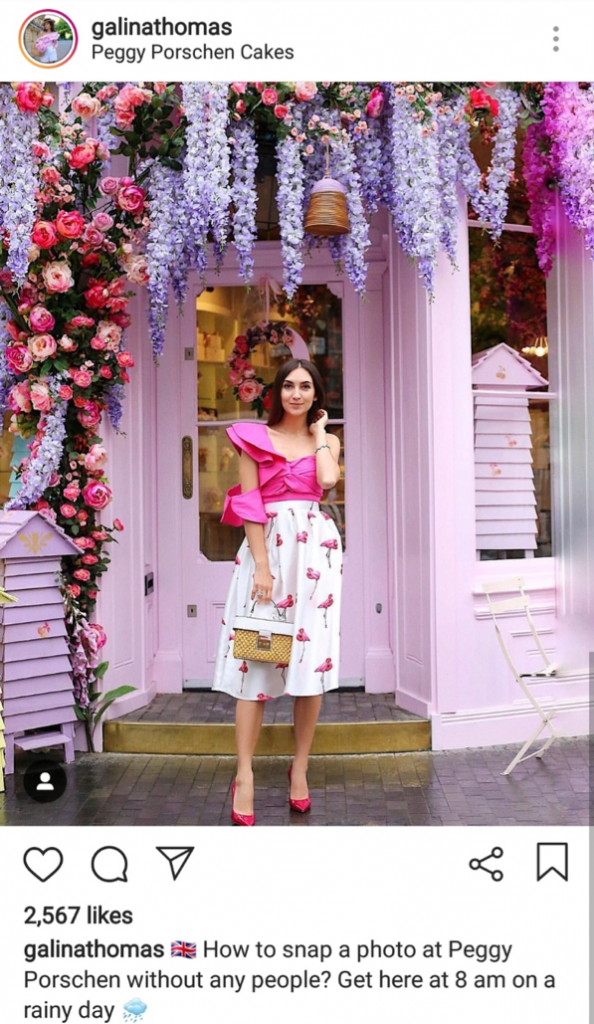 Make your food look extraordinary
The restaurant business is all about delicious food. So, it's important to make sure that not only your interior design but also your dishes are Instagram-worthy.
Yep, it's unlikely that restaurant guests will share photos of the meals if they look ugly, ordinary, or tasteless. Everyone wants to see and to taste something brand new. For this reason, you have to come up with the creative food presentation ideas.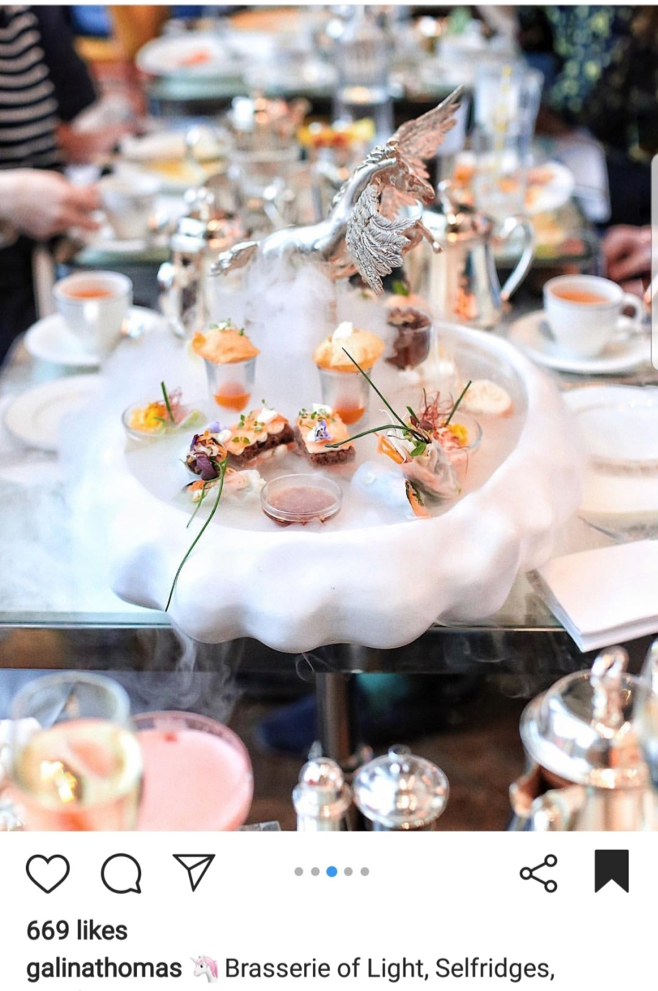 Tag your guests & share their posts
If you use social media as a tool to establish your restaurant's brand, you must actively interact with your followers. You should like, comment and share their posts on a regular basis. This is a great way to demonstrate that you value your clients as well as keeps your own social media accounts fresh with new content.
You should always mention and tag content creators when you repost photos and videos. Otherwise, your actions will be qualified as copyright infringement. Your guests will also appreciate the shoutout.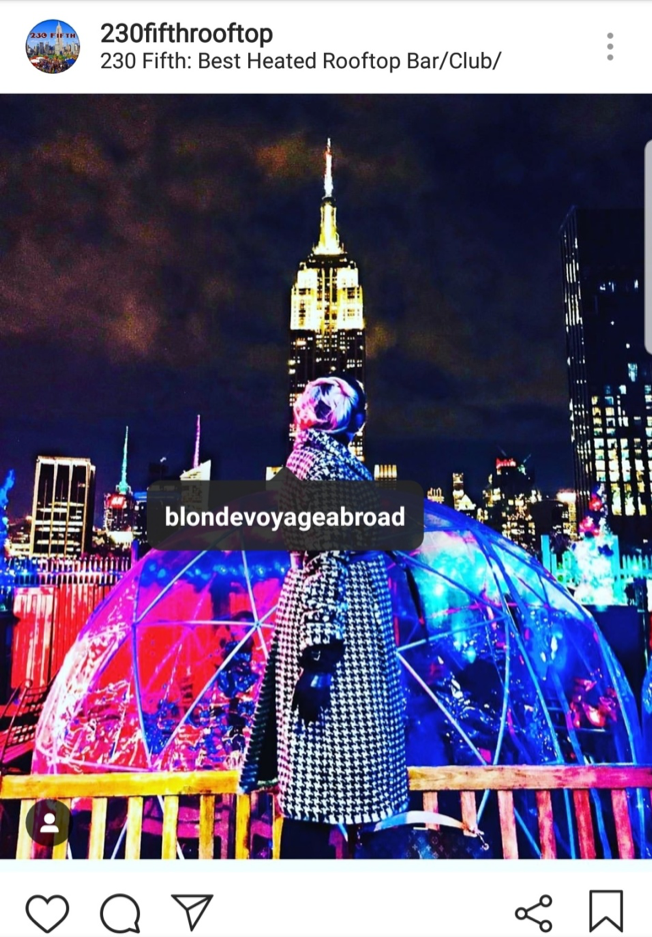 Offer a free beverage or treat
If you want your guests to generate content on social media platforms, you can offer them a little gift. For instance, you can give them a cup of coffee if they publish a photo of your restaurant on Instagram. Just make sure that user will add your hashtag, geotag as well as will tag to your account.
Run contests
Contest on social media is another way to grab the audience's attention to your brand. For instance, you can encourage your followers to share a post about your food by offering a gift certificate to the most fascinating or exciting story related to their experience.
Cooperate with influencers
If you have just opened a restaurant, you can invite the influencers for a free dinner. They will take high-quality photos of the food and interior design and will share them with thousands of their followers. Content, generated by digital celebrities, will help to grow brand awareness, as well as encourage other social media users to produce fresh content of your venue.
Encourage more UGC through visuals
If you want to increase the volume of content generated by guests, you should create "visual reminders." They will encourage clients to share their photos on social media and tag your restaurant. It's highly recommended to place the restaurant's brand name, logo, and hashtags on the following items:
Menu
Plates and dishes
Tables and bar counters
Decorative elements
Mirrors in the restrooms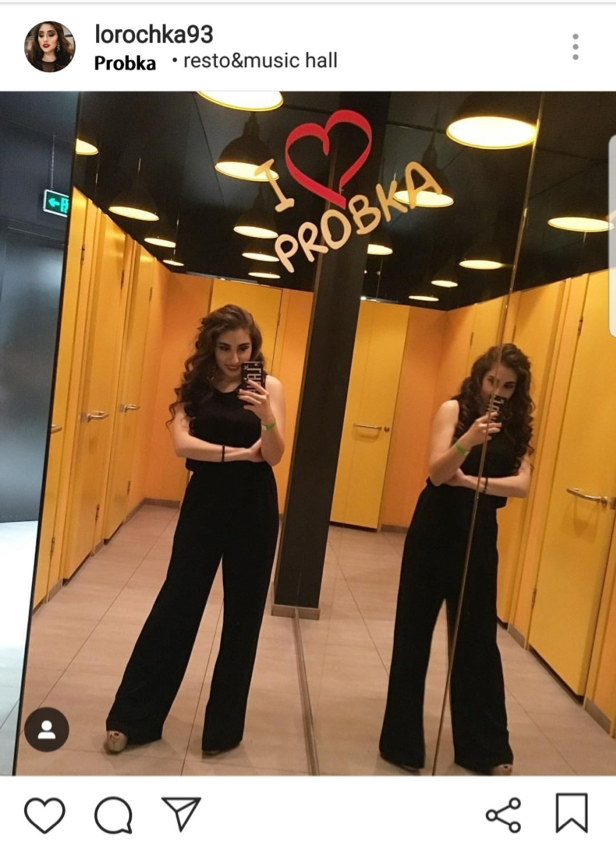 In conclusion
Today, user-generated content plays an important role in the restaurant's brand establishment. If you want to stay competitive or grow your digital presence, you should try your best to make your place instagrammable to grab the users' attention. Encourage your guests to publish posts on social media, and you will significantly improve brand awareness.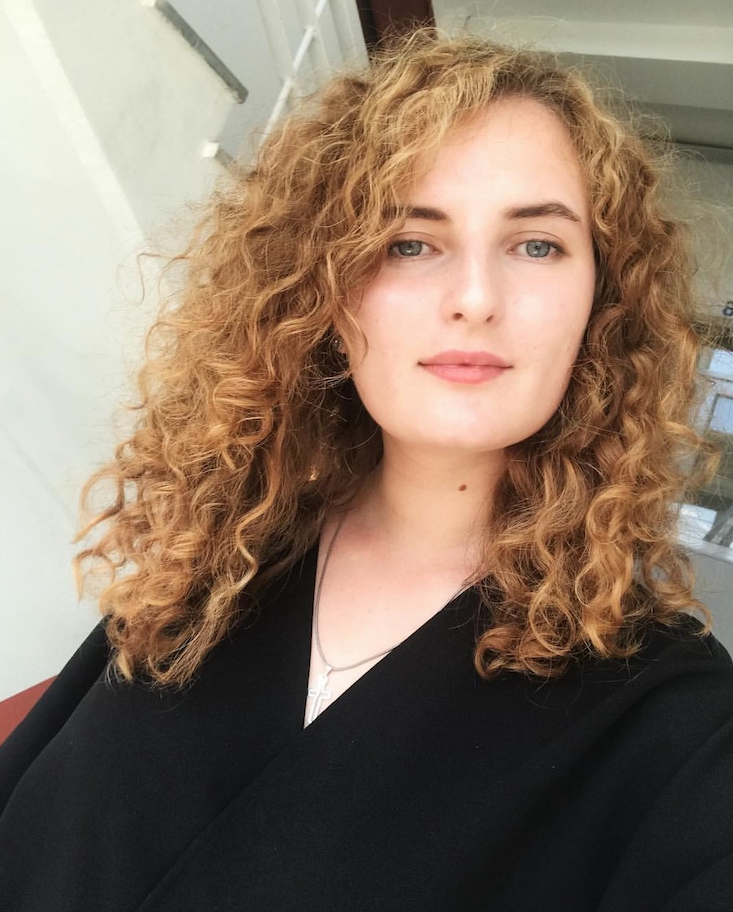 About the Author
Kristin Savage nourishes, sparks and empowers using the magic of a word. She is practicing regularly while reviewing new translation services at Pick Writers and constantly contributing to other educational platforms. Also, she is a writer and editor at Studyclerk.com. Along with pursuing her degree in Creative Writing, Kristin was gaining experience in the publishing industry, with expertise in marketing strategy for publishers and authors. You can find her on Facebook.