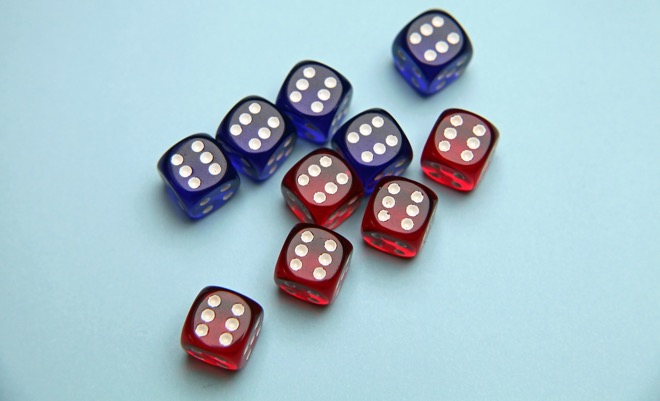 If there was only one new restaurant marketing weapon you should dedicate yourself to for 2015 and beyond, it would be online ordering.
But if there was one you should budget to reinvest in and put renewed emphasis on for 2015 and beyond, it would be email marketing.
In this post, I'm going to tell you why, with 10 tools for you to take a look at.
Why email marketing? Isn't that so 2005?
No way.
Research suggests that email is still the "workhorse" when it comes to digital marketing. Email under-promises and over-delivers versus social media. It can be your digital lightning rod, helping you attract energized fans of your restaurant for future repeat visits.
We've gone deep on email marketing in the past, with a host of educational posts, helping you break new ground with this powerful restaurant marketing weapon.
For those of you running independent restaurants, restaurant groups, or small chains, you may not be aware that a litany of new email providers have hit the marketing offering the tremendous promise of marketing automation.
We've also talked previously about the power of advanced segmentation that's here and now for chains. But again, what about indies?
Here's one way to get started with more advanced email marketing
An easy way to double down on your independent restaurant's email marketing strategy is to think bigger than the broadcast email.
It's an old staple in the industry — that beloved broadcast email. Trust me, I get hundreds per week. The thing is, they're all the same. And I know that I can delete this week's "special" offer from you because I'll get a near-duplicate offer from you within the next 30 days.
Kids Eat Free!
Here's a Free Side Item Just for You!
Celebrate 20 Years with 20% Off!
Celebrate 48 Years with 48% Off! 
Seriously, all four are in my inbox right now. The first two are in there every. single. week.
You can't avoid sending broadcast emails completely (though there are many who'll tell you the broadcast email is dying). But you can add a new element via marketing automation tools.
Maybe it's time to ditch Mailchimp? Constant Contact?
I don't know too many independent restaurateurs using Fishbowl. It's overkill for single-location restaurants and they're morphing into a guest analytics engine anyway. But I know plenty who use Mailchimp and Constant Contact. In my opinion, those two tools fail when it comes to ease-of-use with marketing automation.
I know. I use Mailchimp myself right now.
But there are an emerging lineup of email marketing providers offering services that put the automation first, but still allow for those occasional broadcast emails.
Check out this screenshot:
That real-world screenshot shows you the magic behind the curtain for one of the email marketing alternatives out there, Vero.
But many marketing automation providers are emerging — and making it very easy for SMBs, especially restaurants, to get smarter about your email marketing.
Hence the reason I'd recommend you double down on email marketing. It's the most powerful restaurant marketing weapon out there. You can send triggered emails to your subscribers based on any number of behaviors they engage in at your site (and in some cases, based on their visit history to your location).
10 email marketing alternatives to take a look at
A reminder about these email marketing alternatives I'm about to list. They focus on marketing automation, as stated before. That means they want to make it easier for you to engage visitors to your site, users of your app (if, Heaven forbid, you've deployed one for your single-location restaurant) based on behaviors.
Those site-visitor behaviors unlock or "trigger" future emails. It's extremely cool and targeted.
ConvertKit. Drip. ActiveCampaign. These are intriguing providers for savvy restaurateurs with only the most modest of tech chops. Note: NONE of them target restaurants as one of their primary, targeted industries, but ALL of them work for this just fine.
And then there's Zenreach, which we love and previously mentioned.
If you're more enterprising and have someone who can spend a little more time crafting advanced automation rules that trigger these emails, you can check out: Iterable, Vero, Autosend, Customer.io, Mautic, and Wishpond.
So, how marketing-minded are you, really?
If you had the aptitude to setup your Mailchimp, Constant Contact, Aweber, or other email service on your own at one point in time, you've got ample know-how to get started with four of the companies mentioned above.
It's less about the tool and more about seizing the opportunity.
Can you imagine the scenarios which could trigger a personalized email to one of your list subscribers?
An online order could trigger a future coupon — but only online orders including specific items.
A visit to this menu item (without even a purchase) could trigger an email invitation or offer.
Completing a survey or review on your website could trigger a special reward or access to a secret menu item.
Even just a casual visit to your list of locations web page could provoke a promo, if you wanted it to.
And to avoid the creepiness, you often don't even have to send that triggered email out immediately.
The power of this new approach to email marketing for restaurants can't be understated.
Maybe it's time for YOU to double down on email marketing with current budget?