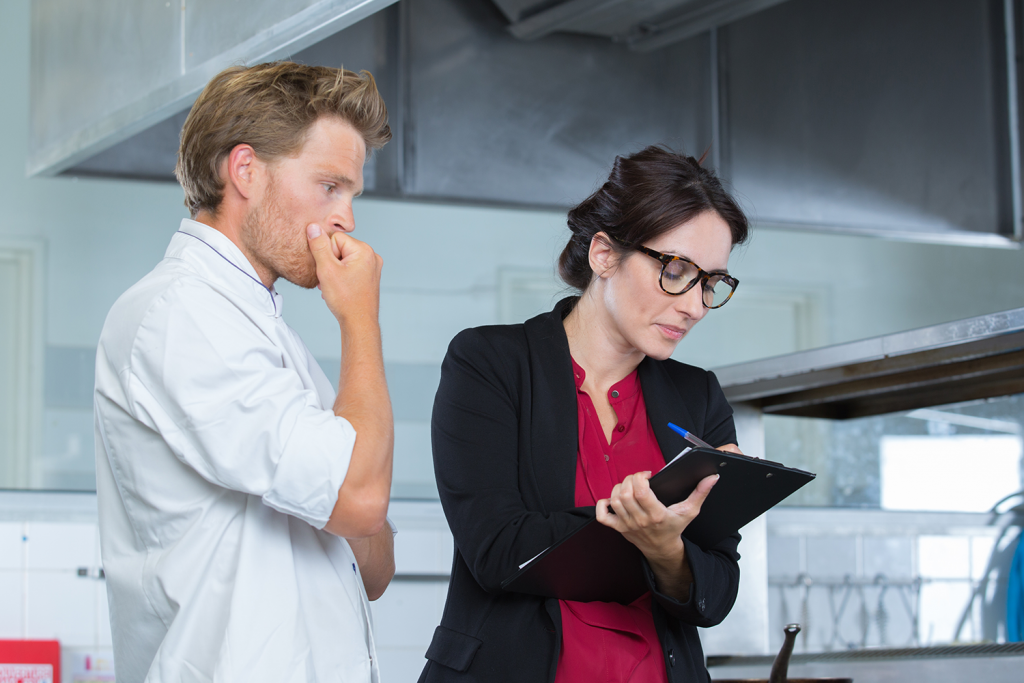 A restaurant owner's worst nightmare: getting a visit from the health department and getting a failing grade or having a large amount of guests getting food poisoning.
This kind of health scandal ruins restaurants. Whether it's a scarlet F on the window or tons of negative reviews on Yelp, if people are afraid of eating at your restaurant, your business will plummet.
But getting that bad reputation isn't the end. You don't have to close your door permanently when faced with a health scandal. Recovering from these failures are possible with focused marketing and clever public relations (PR) work.
Be Transparent While Fixing the Mistakes
Fear is a very powerful emotion. You could have guests who come to your restaurant every week and never have a problem suddenly become too scared to come because of a group of people got food poisoning at your place. Similarly, getting a bad score on a health inspection, especially if it shuts down your restaurant for a period of time, can put fear into your regulars and newcomers.
As you investigate what happened and start fixing mistakes, tell the public what is going on. Keep them in the loop of what efforts you are taking to improve your restaurant and fix what went wrong. A great place to do this is on social media.
Provide proof to your followers with regular updates on what is happening, photos proving how you are upgrading your facilities, video interviews with new chefs and staff on how they are improving, and statements from food suppliers for your meals about how safe they are.
Make Reparations
If a large group of customers got food poisoning, it is important to make it up to them. If guests feel betrayed after you get a low grade from the health department, you need to earn that trust back.
Figure out the best way to make reparations to anybody you hurt because of your mistakes. A great place to start is to give them their money back and offer them a free meal after everything is fixed. This alone could transform a hateful customer into a big promoter. If they put up a nasty review, it's likely they will revise it in some way.
If your mistake has much larger impact, you can't reasonably offer refunds to everybody, but you can still make things right. You could do stuff like have a grand re-opening or event night where meals are half price, happy hour all day, or similar promotions. You could also give back to the community by holding a fundraising night or sponsoring a local charity for some PR work. Not only does this build good will with the community, it can go a long way with reaching new customers.
The Power of Re-Branding
If you've had a major incident at your restaurant that tons of people know about, it's likely damaged the brand of your business. People have learned to associate the name and branding of your business to something negative. Even if you do everything right and fix everything, your brand will remain damaged.
Re-branding, though, can be like a fresh beginning for your business. Where you failed in the past, you can in the future make your strength. If you've lost the trust of your old regulars, rebranding can get you a whole new set of customers.
Rebranding is expensive though, especially if you want to become something completely different. This can include a new logo, style, menu, even your restaurant's interior and location impacts your brand. Rebranding though can help you create a new first impression and hopefully help people move on.
Make Marketing a Priority Once the Dust Clears
When a business first starts up, marketing is a huge priority. You have to get the word out about your business to everybody you can. Yet, as your restaurants survives longer and longer, marketing becomes less important. After all, you've hopefully created returning guests and a reputation in the community that brings people in the door.
After a major disaster though, there is no guarantee people will come back. You need to revamp the marketing efforts for a time until things get back to normal. It's likely though you won't have time to handle the marketing, so consider hiring an internal marketer or an external firm.
If you focus on getting the trust of the public back and take whatever steps needed, you can move past a major health incident. Customers want to feel safe when they come in, so do whatever it takes to encourage that trust. Give back to the community, communicate with them, take real steps to prove you are worthy of their trust and come back swinging with new marketing strategies.