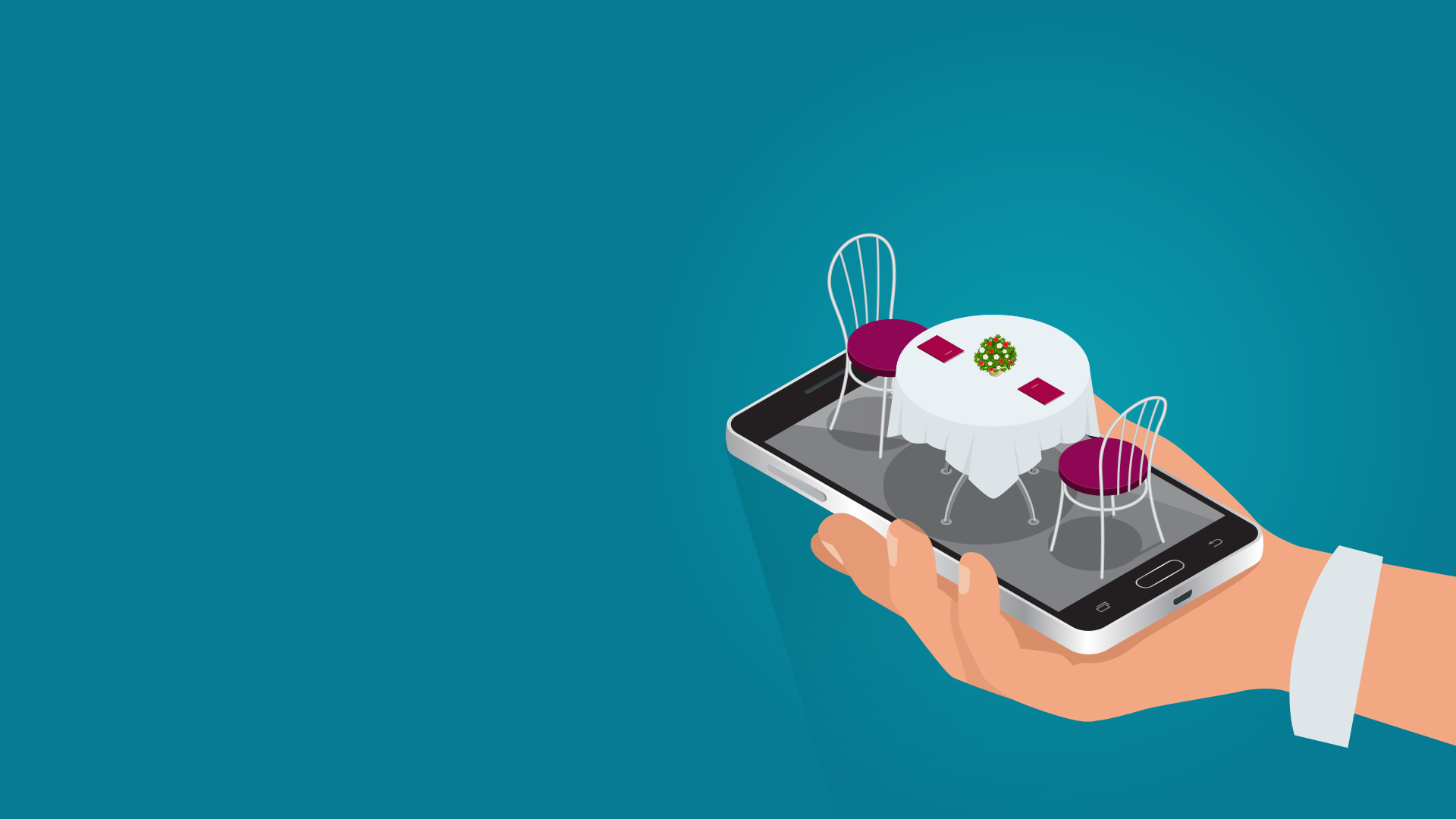 It's rare for a restaurant to have no trouble keeping up in such a competitive market. Caring for guests has never been so important, especially for small restaurants that rely mainly on loyal repeat-clients. Every lost customer can be calculated into the restaurant's losses.
How a guest chooses your restaurant or decides to come back varies, but it's widely agreed: ease and convenience are important. If a potential diner can't get in contact with your team to make a reservation, or if your team lost their reservation – this is a loss to you. After 20 or 30 similar cases, the loss can impact the restaurant's bottom line.
The answer to these problems is pretty simple — online reservation system?
No-Show Customers Convert into Losses
The first big problem this restaurant faced was "no-show clients." As this was a routine issue, the calculations are simple: If there are 10 no-shows a day, and the average value of each missed table is $20-50, this costs the restaurant $4,800-12,000/ month in lost revenue. That is an extreme amount for a small restaurant! Integrating a reservation system, however, can help restaurants save a part of these losses.
Using an online reservation system, restaurants can send emails and text messages to guests with links to cancel or change a booking. Also, restaurants can send an SMS to guests who did not arrive with a shameful text (use this at your own discretion/risk). Asking for deposits from clients during holidays or events resulted in a further decrease of no-shows in restaurants. Overall, restaurants can decrease their no-shows by about 25% with effective online booking systems, saving approximately $2,500/ month in revenue.
Maximize Your Space During Lunch & Dinner Times
Everyone who manages restaurant reservations knows that most of the clients want to come at 7pm, so the restaurant mostly has 1 or a maximum of 1.5 turns per evening. A small kitchen has a huge load when most of their clients arrive at once and orders begin to flow.  While using paper books, you accept most bookings in an advance of one hour, so you form a lot of time gaps – resulting in empty tables. A digital reservation system lets you use time templates and then schedule reservation times to get 2 and 2.5 turns per evening.
Getting rid of time gaps can save about 20 covers per day, meaning about $400-800/day. Finally, kitchen loads are decreased, as guests came at split times thanks to a better scheduling system and also means not needing extra hands on duty.
Restaurant Online Reservation Systems Save Time & Money in Administration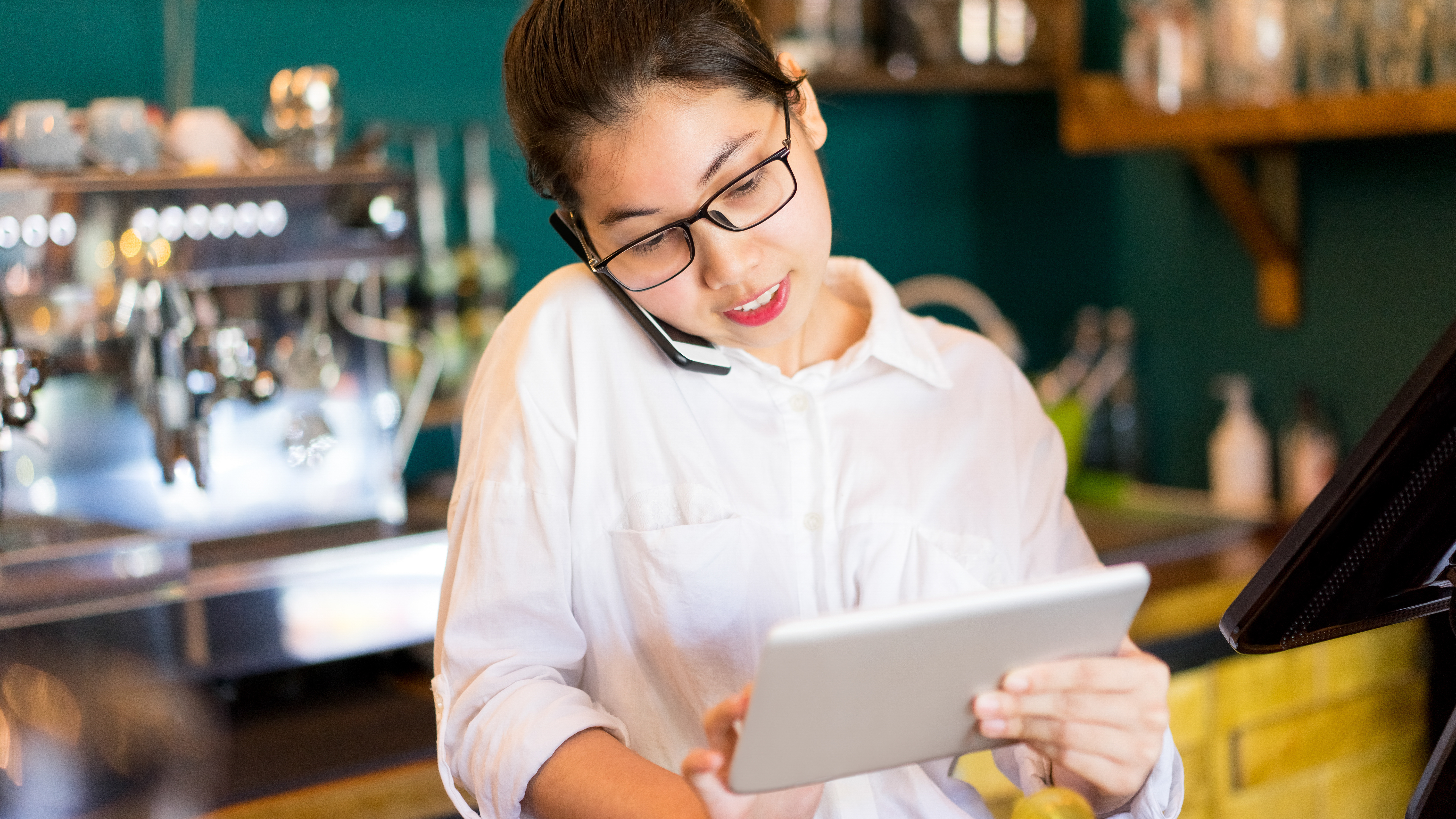 If you're lucky, your restaurant receives a large amount of phone calls and e-mails with booking requests during the week. It is joyful news — until you realize that you will lose many reservations when the staff is busy answering calls or emails, or when they're unavailable because the restaurant is closed.
Depending on restaurant booking system being used, restaurants can add an online widget to Facebook, as well as their website, and started to promote online reservations, asking people to book online in every single message. This can free up your staff and push the mundane work of taking reservations and automating it with your booking system.
The greatest benefit is restaurants no longer needs to keep administrators, because the waiting staff is fully responsible for the bookings. Everyone can book. Everyone can check in from any location, even when the business is closed. The restaurant can save one or two salaries for the employees per month with online booking alone.
Filling Your Slow Hours Can Add Extra Revenue
Even if you solve the major problems, one issue remains: your restaurant probably has slow hours between dinner time and the evening. One way around this is to offer discounts and some freebies for guests who came in during these slow hours. It is very easy to set up and schedule if you have a reliable database of restaurant customers part of (or connected to) your online reservation system. For example, you can propose 30% off pizzas as well as free dessert and coffee for later orders to guests who have come during or around your typical slow hours.
Also, the client database provides a visit history, list of cancellation numbers, a calculation of no-show clients, and a name database to help restaurant owners recognize loyal clients. Integrating a small loyalty program with a discount for loyal clients – giving 5% off after five visits, 10% after 10, and 15% after 15 – automatically. Clients do not need to have one more loyalty card in their wallets; this system does it for them.
The Results
The "price per client" of an online reservation system, on average, is $0.05. However, decreased no–shows, maximized covers, and filled gaps during slow hours allow restaurants to increase their income by about 27% per year — even if you have only 12 tables. It has never been so easy to optimize your restaurant reservation process and to earn more.
---
About the Author
Paulius Šuksteris is the founder and CEO at Tablein. He co-owned several small, award-winning restaurants before he launched Tablein. Paulius helps other restaurant owners by sharing his experiences with restaurant management, and by consulting owners with a focus in online reservations, SEO, website development, and marketing.