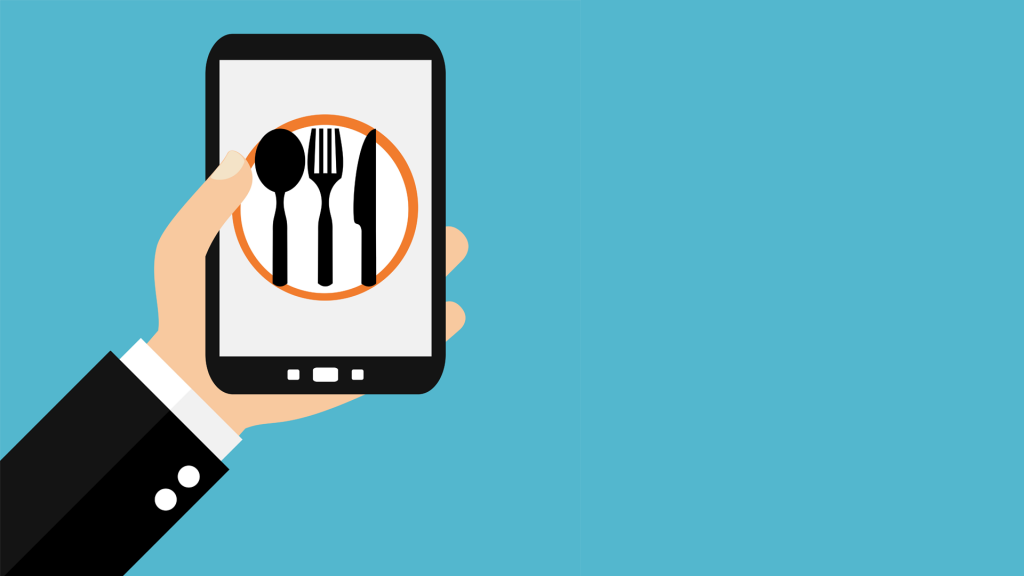 A large part of going out to eat is the experience. Going to a classic barbecue pit could give people a feel of the old west or feel like a cowboy. On the other hand, people go to a fancy five-star restaurant to feel like a member of high society.
Your restaurant's digital branding efforts need to align with the experience you provide. As potential customers research different dining options, they should get an immediate idea what to expect from what they see online.
By doing this, you inform consumers what kind of experience you provide and can better market your business to those looking for those experiences. To help your online branding achieve these goals, here are some tactics and approaches to take.
The Design of Your Restaurant's Website
Your website is the digital version of your restaurant. People go to it to learn more about your business, check out your menu, and get a good sense of what to expect from their visit. Having your design reflect your restaurant's digital brand is essential to this.
The general design on your site needs to reflect the in-person experience. A great way to know what to do is to go off the dining atmosphere you are trying to create. Want to provide a family fun environment? Include pictures of families in your establishment on the site. Looking to be the choice luxury restaurant in the area? Utilize fancy fonts and classical color schemes to give it that upper-class feel.
Your website should be a seamless transition to your physical location. If you've implemented specific colors into your logo and restaurant, use them on your website. Have photos as part of the pages so people can see the relation between your location and the experience you provide.
The Tone of Your Copy
The design of your website should reflect the atmosphere and physical environment, while the copy on your site should reflect your customer service.
While reading your site, visitors should feel like they are talking to a highly knowledgeable server or chef. You should use the same word choice and attitude your guests expect when visiting your establishment.
For example, the copy for a sports bar should be lighthearted, filled with sports references, and a little blunt. On the other hand, a French bistro should use more sophisticated terminology and feel like it was written by a French chef.
The purpose of the copy is to place people in the best mindset for your restaurant. Picking the right tone can help achieve that, both in a blog and throughout every page. Your website is a place where you can really show the attitude and personality you want your business to have.
Define what your tone will be and stick to it in all of your site's copy.
The Right Attitude for Social Media
Social media needs to be more than just a place for businesses to put up promotions and to put up digital "We're Hiring" posts. Social media is a place to let your passion show.
The first step is determining what makes your business passionate.
To help with this, create a general persona for your restaurant. This persona is a fictional person to represent what your restaurant stands for. Yes, your guests love food, but what else? What type of music would they listen to? Do they prefer action-thrillers, romantic comedies, or foreign films? Would they be single, in a relationship, or have a family with kids? This persona needs to align very closely with your ideal customer and what their interests are.
By building a well-rounded persona, you now know what type of things to post about on your blog, website and social media. So go for it. If a bunch of your regulars are talking about a new trend, post about it. Be that outgoing and awesome server who clicks with everybody they meet. Post often and about different things. Just make sure what your posts align with what your restaurant is like and would be interesting to your target audience.
One warning though. It can be difficult to maintain high energy all the time, so try to avoid the social media burnout. If you feel like all you are posting is the same type of thing over and over, look into delegating the work to another staff member or spend some time away from it to re-energize.
Restaurant Branding on Third Party Sites
Sites like Yelp and Urbanspoon have a lot of influence over a restaurant's business. While your site has its own branding, you need to have your branding on your third-party pages, too. Bring as much branding from your site and social media to your third party sites. That way, people can connect the information on those pages with your business and other digital branding.
There are two sources of information on these third-party sites. There is the information provided by the business itself and information from consumers in the form of reviews. Getting more positive reviews on sites like Yelp can help reinforce your branding and give it more credibility.
The brand of your business needs to influence every marketing choice you make. Even small choices like color choice for a web page background can make a stark difference if not in line with your brand. Always refer back to the experience you provide in your restaurant as a guide to how to grow your brand.