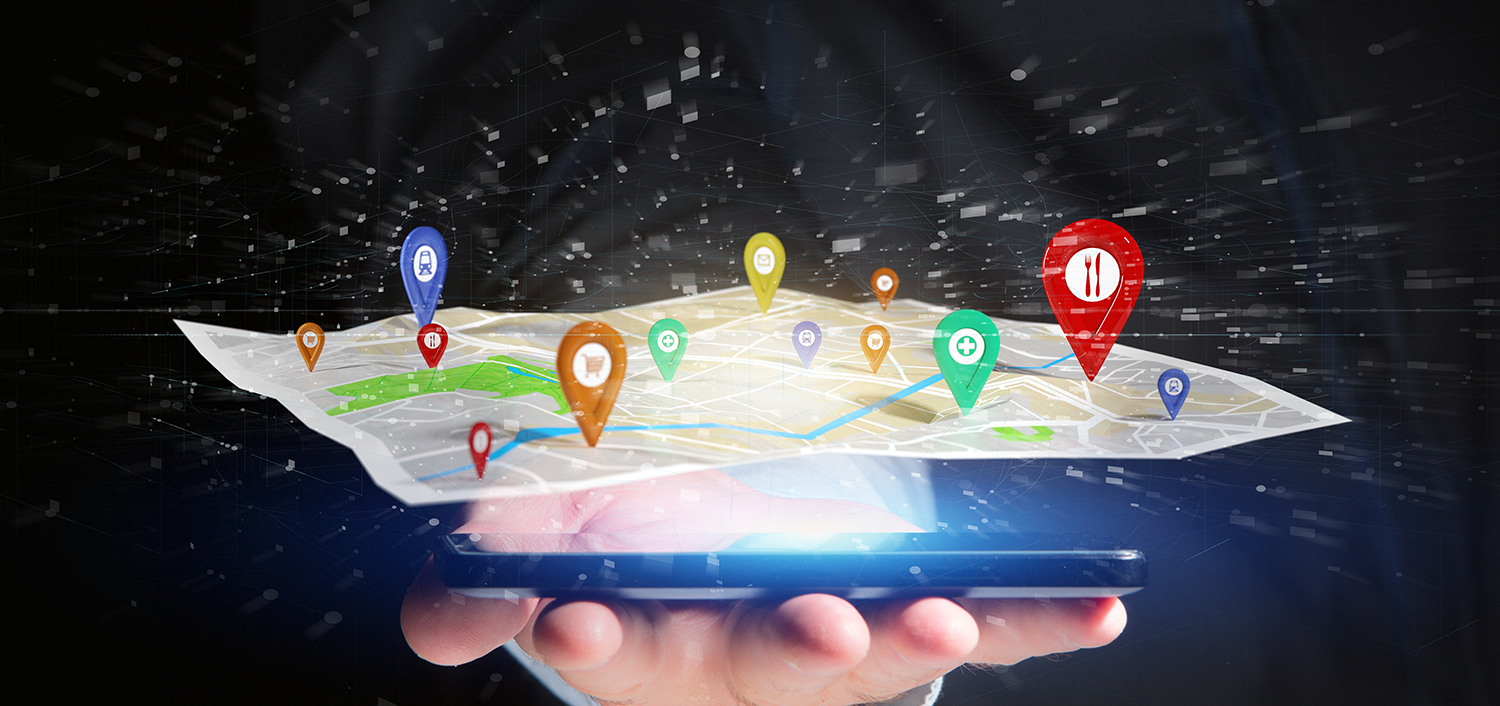 In order to grow your business and keep your tables filled, you need to understand how people are choosing where they want to eat. In today's world, that decision making process is heavily influenced by two factors: previous experiences and searching online. Hopefully you give your guests a great experience to encourage them to come back, but for people who've never been to your restaurant, all you have to work with is potential customers searching online.
By understanding how people search for where they want to eat, you can make sure your business is up front and center, so hungry guests consider your restaurant as a serious option. If they don't easily see you when searching, it's less likely they'll consider you when it's decision time. Here are the most popular ways people search online for a place to eat.
Hyper Local Search Results
Probably the most common way people search for where to eat is simply typing "restaurants near me" or a similar search term into Google. This pulls up a list of nearby restaurants that match the query, with a map above the list showing the locations of said businesses.
For this reason alone, it's incredibly important that you register your restaurant on Google and make sure the search engine understands what kind of restaurant you are. Fully fill out your Google My Business page with correct information. That includes classifying your restaurant correctly and linking the page to your website. It's vital to identify what kind of restaurant you are — casual or fancy, fast food or sit-down — and if there is a specific style of food you make — like Chinese or Mexican. That way, when people search for a specific thing that matches your business, you'll show up in the results.
Since a majority of your guests are locally based, local SEO needs to be a priority. A good local SEO strategy makes sure that everybody knows of your restaurant and helps build a fanbase of returning guests because every time they look for a place to eat online, you show up.
Looking for Recommendations on Social Media
Word of mouth is still the most effective form of marketing, and social media has only pushed that to the next level. Now, people can post to their friends and followers asking where they should eat for dinner.
An especially useful tool for searchers is Facebook's "Looking for Recommendations" status. It's a way for people to ask their friends for help with suggestions for a problem. That could include finding a new hairdresser, places to see while on vacation, or even where to eat for their five-year anniversary.
Facebook is not the only place where people ask for suggestions, though. Other social platforms, like Twitter, LinkedIn, and Instagram have people asking their followers and mutuals for suggestions on where to eat. If you've created a strong returning customer base who love your restaurant, they'll be more likely to suggest you to friends who are looking for ideas.
Since social media is such a popular place to get recommendations, it's important to have active and up to date pages on each of them. That way, people can easily tag you and create a way for you to interact with people that might be interested eating at your place.
The Power of Voice Search
The popularity of voice search is rising by the day. Nearly every smartphone device has some form of voice search capability — whether it's Google Assistant, Siri, or Alexa — and smart speakers are becoming a must have piece of tech. Some sources even predict that by the year 2020, 50% of all searches will be done by voice search.
That means two things for restaurants that want to be found through voice search: your local SEO strategy needs to be on point with a correct Google My Business page, and your restaurant's website needs to be friendly towards voice search results. That way, if somebody asks their Alexa what restaurants are nearby and are curious about your restaurant, they can get more information, including your full menu.
Scrolling Through Review Sites
Some people prefer to have reviews right up front while looking for a place to eat, making review websites powerful tools. Sites like Yelp and Tripadvisor can give searchers an idea of what kind of experience to expect from a restaurant before they step in the door. A bad listing on a review site, or one riddled with poor reviews, can drive away customers fast.
On the flip side, a good profile on a review site, with lots of pictures, positive reviews, and filled with information, can attract customers by highlighting what is great about your restaurant. It's a smart idea to have an up-to-date listing on every relevant dining review site, both local and worldwide.
Alongside review sites like Yelp, there are local focused blogs that can make a pretty big impact. You know, the ones with articles that say "The 10 Best Places to Eat in Chicago." Push to get onto these kinds of websites and blogs, especially if the site is ranking on a local search term. Often, below the list of restaurants that show up in a local search are websites that want to help curate that decision for searchers. If a site is showing up on the first page of results, reach out to the site owner and invite them to your establishment for a meal. Hopefully, you'll get added to the list!
By understanding how customers search online, you can set up your restaurant for success. Your marketing strategies can focus on getting your business' name and website in front of them so they can consider you as a choice. This includes both new and returning customers, and needs to be something you consider when trying to grow your business.