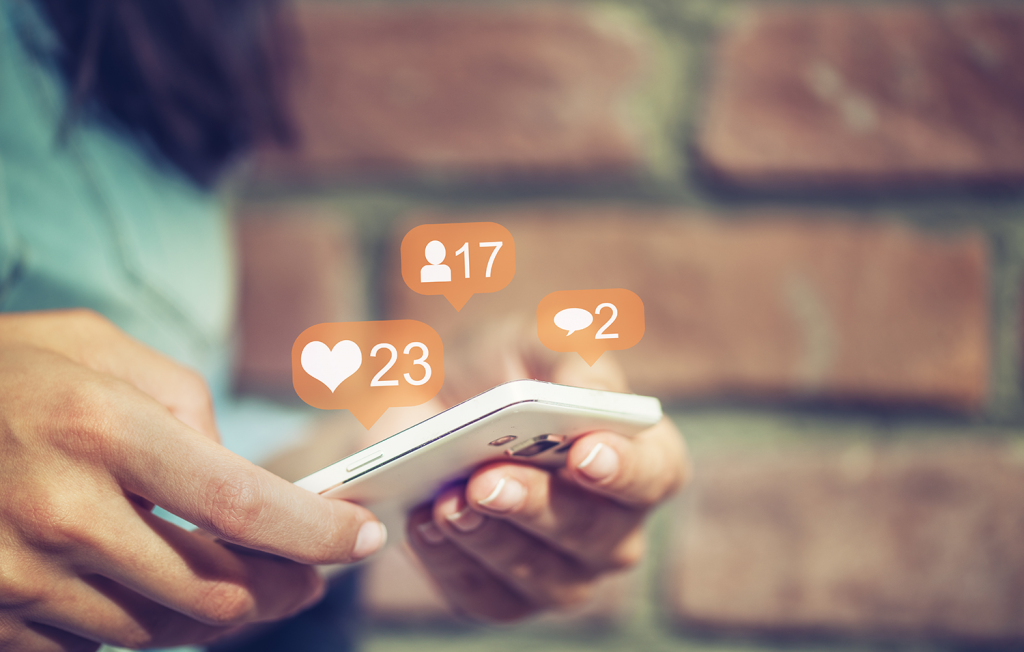 The term "Instagram Famous" has now worked its way in to social media lexicon.
Forget the YouTube stars of the past – it's all about how many followers, likes, and comments everyone can garner from the endless recesses of the Internet. And claiming your favorite celeb as another member of your own personal fan club is now cooler than a Grammy — just sayin'.
But you can't buy fame.
There's plenty of hacks and shortcuts and "sketchy" companies out there claiming to be able to double your restaurant's social media accounts' following in seconds or share a delicious secret to instant Instagram fame that everyone else just happened to overlook.
Don't believe any of it.
When Momma said there's no substitute for an honest day's work, she was actually right.
Here's nine ways to grow your Instagram following and engagement the new old-fashioned way.
1. Keep Your Photos Consistent with Your Restaurant's Brand
Your Instagram is an extension of your business and your brand, so make sure that the photos you post stay true to what you're all about. People that follow your restaurant on Instagram chose to do so because there's something they like about your brand. They want more of it, so give it to them.
Think about what your brand is all about. What words best define and describe it? Keep your images aligned to those core traits.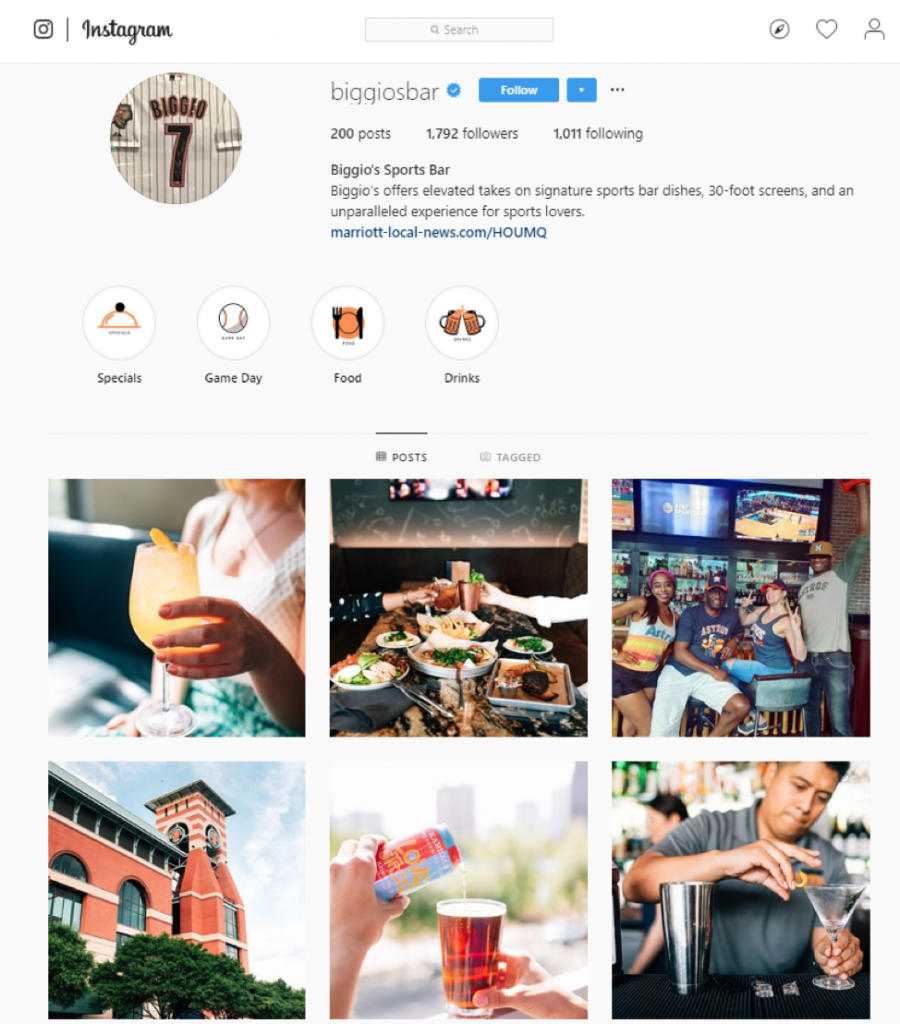 For instance, a local bar would want to focus on the drinks, atmosphere, and experience through the eyes of a guest. If an account like that were to include images of the mess after a crazy party or images not directly related to the brand, the overall theme would be completely disrupted.
Consistency in photos will keep attracting the right kind of followers, ones who appreciate your brand and who will thoughtfully engage. It also demonstrates professionalism and your authority as an expert in your space.
2. Focus on Liking & Commenting on Photos Within Your Restaurant's Niche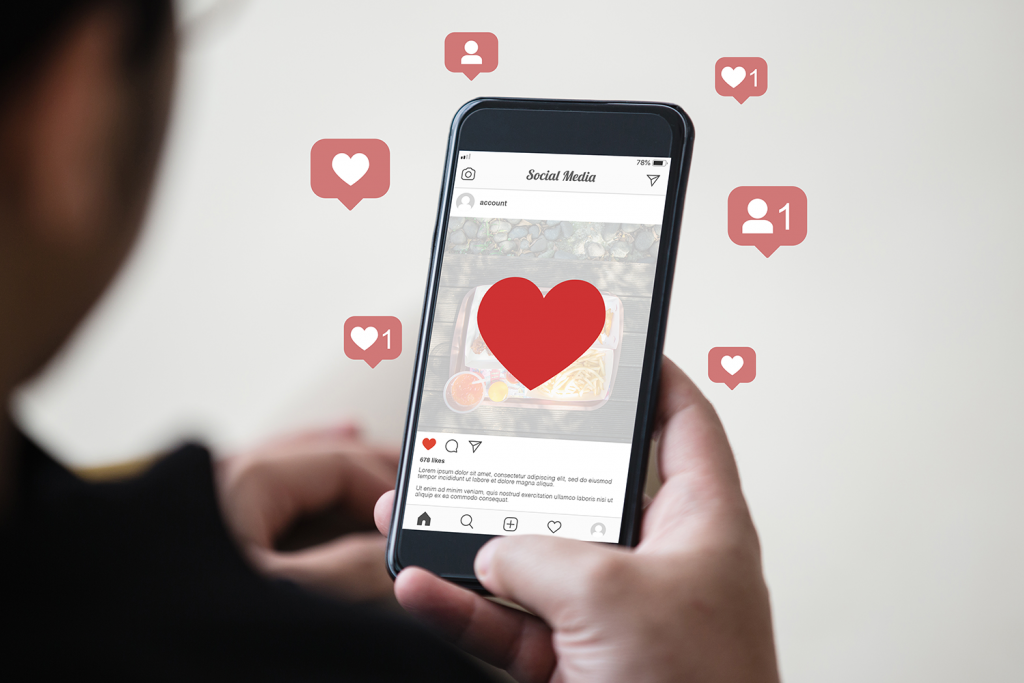 When someone gives you a compliment, you want to give them one back, right?
It's kinda like that on Instagram, too.
One of the best ways to get people coming to your Instagram and seeing what you're all about is by liking or commenting on a photo on their page so they can follow your handle back to your account. And hopefully, like or comment on your photo or maybe even follow you.
Carve out the time to find accounts within your niche market and like 5-10 photos and leave a comment or two. Every day.
Why is focusing on accounts within your niche so important? Because they're managed by the people most likely to be interested enough in your brand to like or comment back.
Think about it: if you're a restaurant brand and you go liking and commenting all over a footwear designer's Instagram, chances are that followers on that page are more interested in something to add to their closets, not their weekend plans. So, your chances of engaging with the right people on there would be slim.
3. Captions Matter, Seriously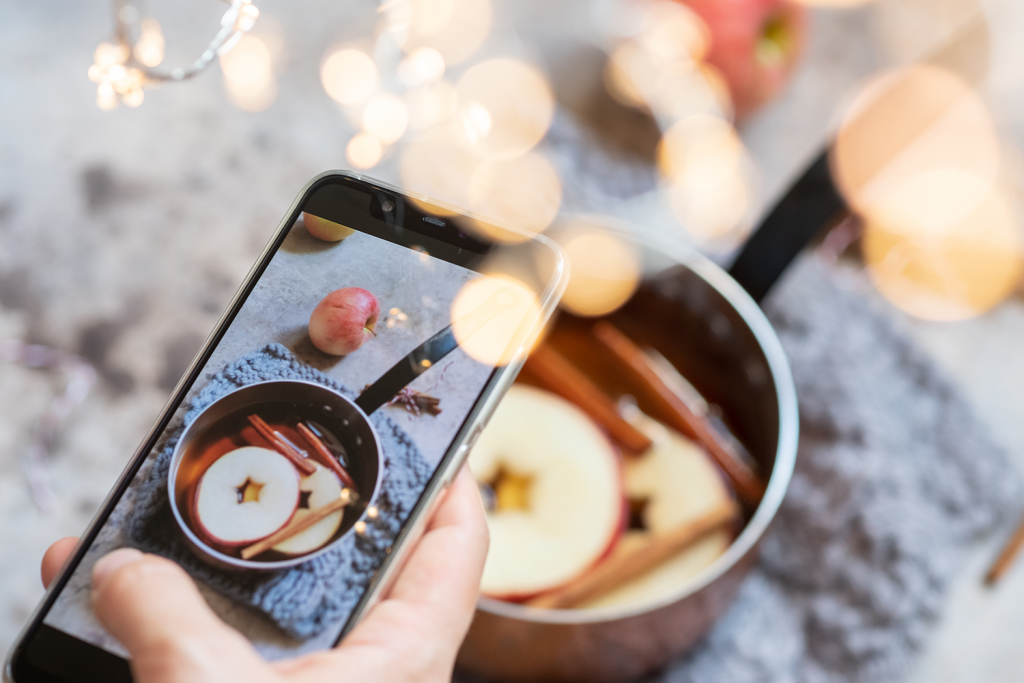 Of course, Instagram is image-based. Everyone knows that.
But how many times have you gone to like or comment on that hilarious cat photo only to be so annoyed by the lack of wit in the comment that you can't even bring yourself to like it. Because if one's brand is all about hilarious cat photos, then one better have some equally hilarious comments to go along with them.
Captions help solidify a consistent tone to tie together your theme of images. They also help you connect to your followers and show that you put thought into what you do as an expert in your field.
Treat your captions as though you're speaking right to your best guests. What's important to them? How is what you say a reflection of your brand?
Careless captions turn away knowledgeable people within your niche and confuse your brand message.
Thoughtful captions inspire thoughtful responses and genuine followers.
4. Ask for Action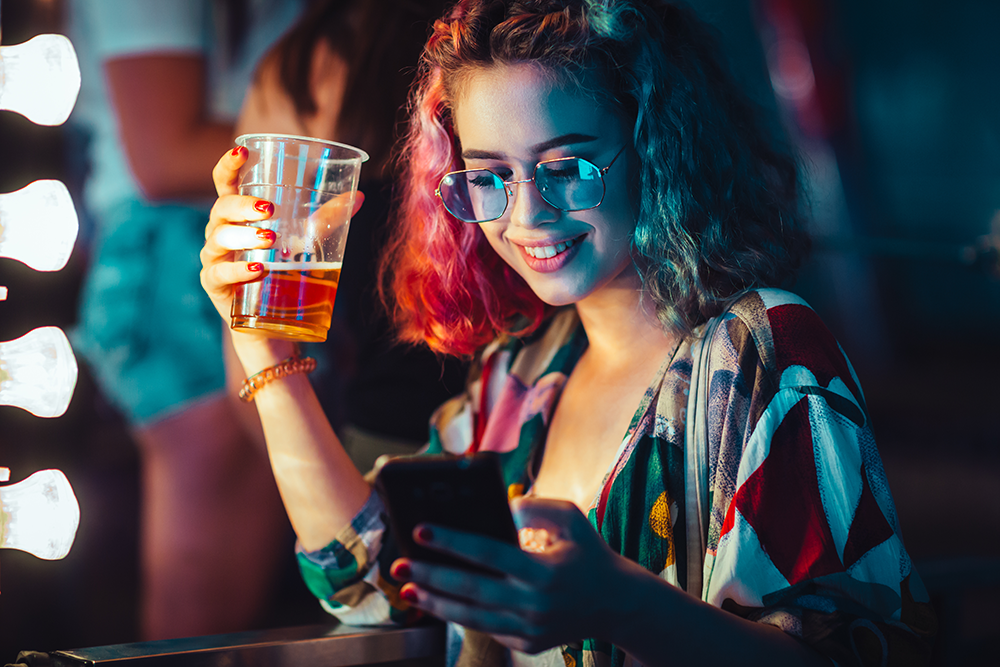 Duh! Just ask people to like you, right? It's just that easy!
Well, almost.
When you're posting to your account, think about adding a call to action (CTA) into your caption to solicit a response from your viewers and/or followers.
It doesn't have to be complicated. Just something short and sweet. For instance, under a photo of a massive bar selection with a text overlay that reads "It's 5 o'clock somewhere," you could add the caption, "Like if you agree!"
This incites a no-brainer action by the viewer vs. just adding the caption, "We have a large selection of drinks!" which doesn't necessarily incite any active response.
Make it easy for your followers to engage by telling them exactly what to do.
5. Use & Create Relevant and Thoughtful Hashtags
As on all social media platforms, hashtags help build community and bring together people with similar likes and interests.
The people you want liking and following you.
So, with hashtags consistent with your brand and tone, you'll be attracting people within your niche who will be more likely to engage and help build your following.
Focus on hashtags that are highly relevant within your industry, such as #sportsbar and #happyhour if you're a sportsbar or #mixology and #cocktails if you're a bar.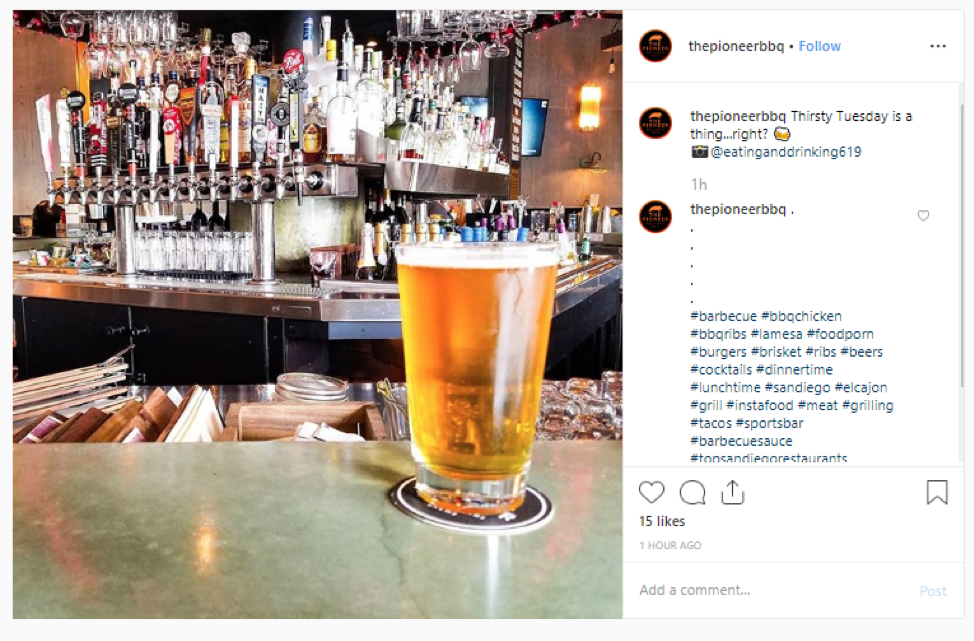 You can even create your own hashtags pertaining to perhaps a social campaign you're currently running. When your followers start using it, you can then like or comment on their photos, repost them and create a dialogue.
Combine hashtags with thoughtful messaging to caption your themed photos and you'll be well on your way to Instagram stardom. Or at least more engagement and a larger following.
6. Don't Forget to Geotag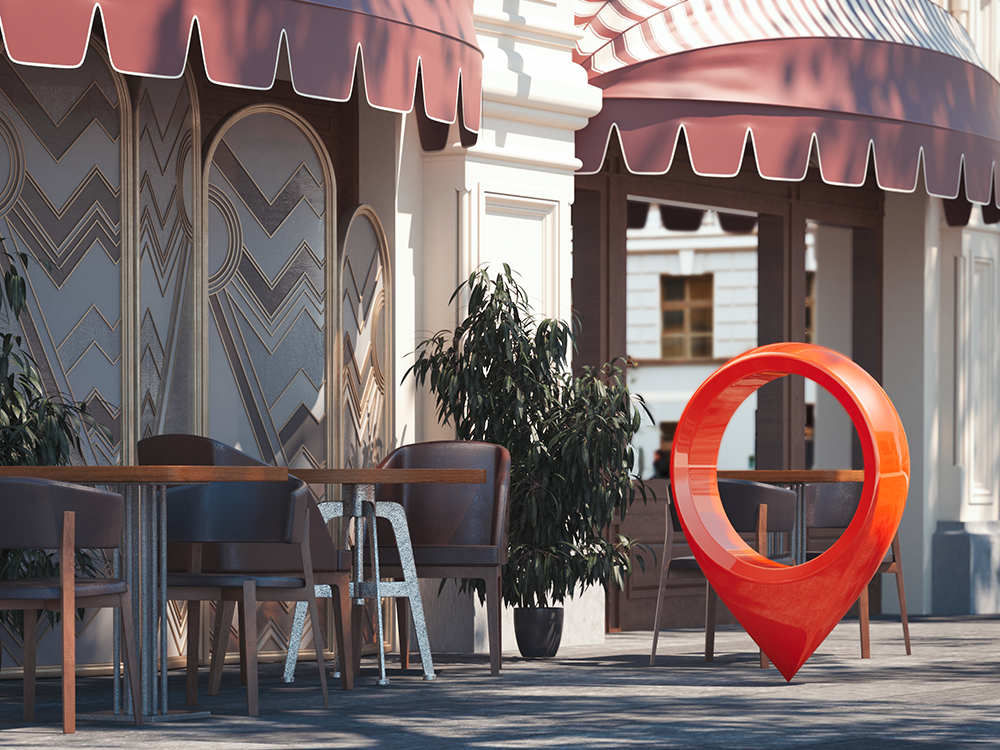 So simple, yet so often forgotten.
When you post your photos, remember to geotag them with your current location.
Doing so helps build camaraderie with followers who may also have a connection to that particular city, restaurants, neighborhood, etc., or share common sentiment toward the place you're posting from.
Because kinship breeds commentary.
For example, say you're the owner of a bar and you're in Manhattan.
When you share a photo of your featured happy hour drink, be sure to geotag your business as a location in your post.
This way, others who have visited there or who live locally will be inspired to perhaps share what their thoughts were on their meals, like your photos, or follow you to get an insider scoop on great drinks in your area.
7. Ask Guests to Follow You Restaurant's Other Social Accounts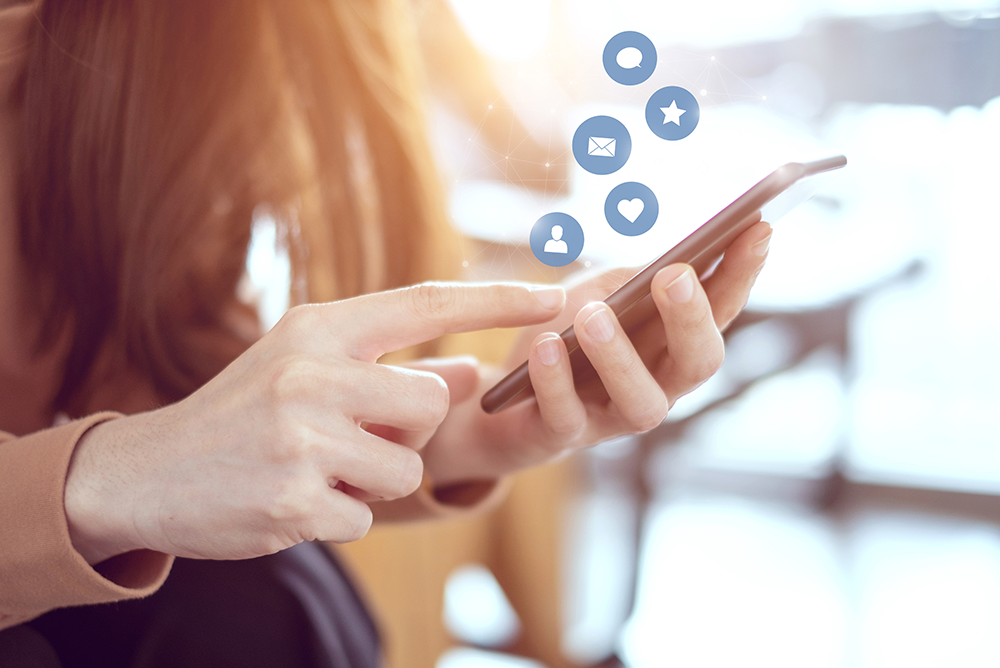 Believe it or not, having additional social media accounts like Twitter and Facebook can actually help you build your following and engagement levels on Instagram.
Generally, any avenue to get your name and brand out there online will help generate interest around your brand, and thus, interest in your social channels.
But you can also use your other social channels to ask your current followers there to also follow you on Instagram.
Think about it. If they already like you and your brand enough to follow you on one account, it's probably a pretty safe bet that they'll be more than willing to follow you on another one.
And you can even give them a little sample of what they're going to get on your Instagram by linking it to your Facebook page. So, whatever you post to Instagram will also show up on your Facebook page.
Asking followers on one social account to follow you on another is a smart way to earn more of the "right" followers who have a genuine interest in your brand and who will be more likely to comment and create a thoughtful dialogue.
8. Research & Learn From Other Successful Accounts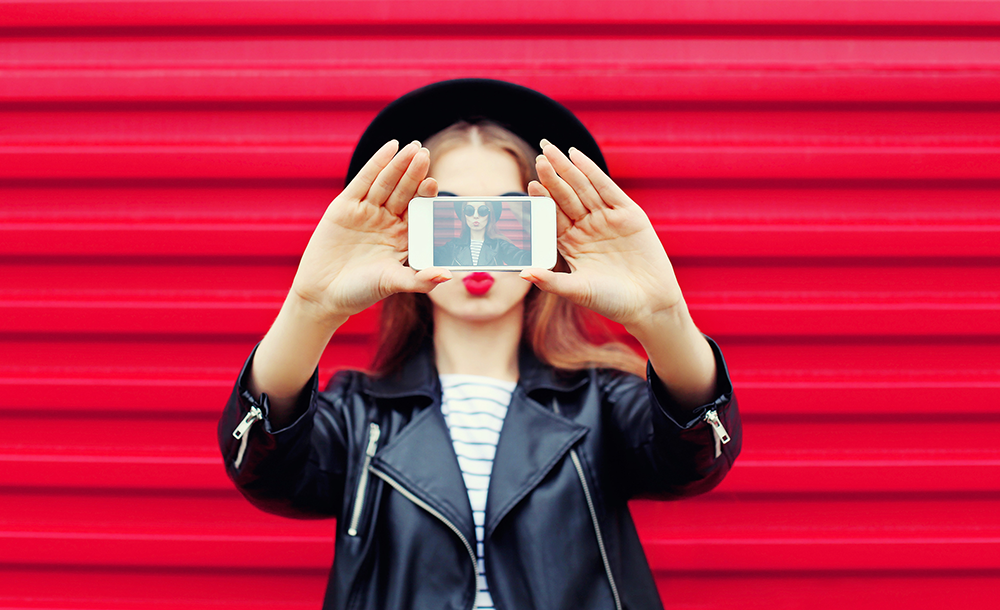 The cool thing about social media is that the whole purpose of it is to share.
Share posts, share pictures, share copy, share…ideas.
There are tons of people out there just killing it when it comes to earning a constant stream of new followers and above-average levels of engagement. So, they're doing something right.
What?
Do they run awesome campaigns? Have a really solid brand message exemplified throughout their photo stream, hashtags, and captions? Are their photos done off-the-cuff and spontaneously? Or are they highly orchestrated down to the last detail?
You definitely want to make your brand your own and stay true to your own persona and voice.
But looking for ideas that have been successful on other top accounts and applying that general framework to your overall strategy can help you take your efforts to the next level.
9. Use Social Media Tools to Manage Your Accounts
Using various social tools to help you better manage your Instagram account can help you save time and strengthen your efforts to build your following and boost your engagement.
Iconosquare can help you better manage your account by offering you an easy-to-use dashboard with more detailed search and engagement capabilities involving other Instagram accounts.
Schedugram is a great tool to use if you're looking to schedule out future posts in advance. You can set times and stay organized with what you're featuring and how it plays into your greater brand initiatives.
InstaEasy allows you to grow your Instagram following on autopilot. You can follow by hashtags or another user's followers. Plus, you can automatically like images based on hashtags and unfollow users. Did I mention that once this is setup, it runs automatically?
If neither of those tools give you what you are looking for, you can browse this list of over 600 social media tools – many of which work for Instagram.
Growing Your Restaurant's Following & Engagement isn't an Overnight Achievement
Rome wasn't built in a day.
We've all heard that one before. But in today's world of instant gratification, patience is at an all-time low. For everything.
If you're looking to work your way to Instagram fame the right way, by earning followers who really care about your brand and who want to contribute to intelligent conversations, the investment of your time and energy is an absolute must.
You've got to regularly engage with people within your niche, upgrade your caption copy, seek out popular hashtags, ask people to take action and to follow you – and don't forget to geotag.
At the end of the day, your potential to gain a mass following and high engagement depends on the kind of effort you're willing to put into each one of these tactics. Of course, you can choose to use an automation tool to help you skip the mindless and redundant necessities of you Instagram account.
And with the right amount of work and the right amount of patience, you'd better start planning what you're going to do with all that newfound fame.
Because in the right amount of time, you'll have Instagram success in the bag.
Ready to become "Instagram Famous?" Let me know how you plan to do it in the comments below. Or if you are already a star, why not spill the beans on how you did it?
---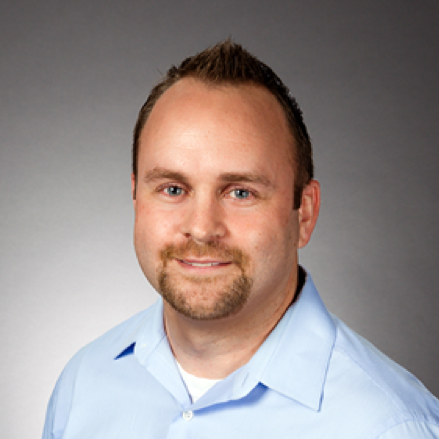 About the Author:
Since 2003, Chris Makara has developed a broad digital marketing background with a focus on SEO, Social Media, Automation and Analytics. He is the founder of Bulkly, a social media automation tool for individuals and small businesses. Feel free to find him on LinkedIn or Twitter.