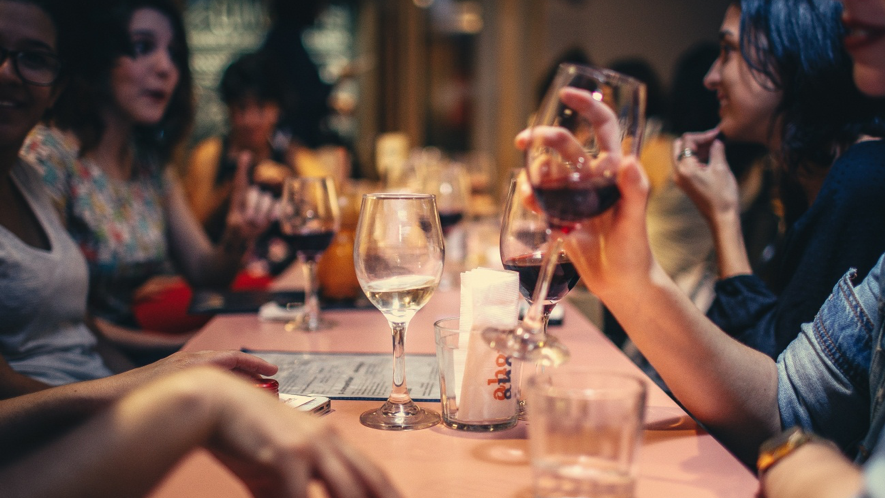 As an ambitious restaurant owner, you must have been searching for some additional strategies to attract more attention to your business. Let us introduce you to the content strategy. By using a strategic marketing approach, you will be able to create and distribute valuable and consistent content that will attract guests and earn you their loyalty.
If you're not quite sure how to make the most out of it, the following advice will clear your doubts.
Know Your Target Audience
Whose attention do you want to attract? To how many different audiences do you want to appeal? These are some important questions you need to answer before you start with your content marketing. Having some customer personas built will be a boon to knowing who to target.
In general, the content for a 5-star restaurant whose main clientele is the upper class can't be the same for a charming restaurant that is perfect for families. By knowing who your guests are, you have a bigger chance to market and create content that will appeal to their taste.
If you have more than one type of target customer, the content you create and distribute should cater to more than one type of guest. In that case, you should use a variety of content types and channels which will help you to deliver specific content to each type of audience. 
Emphasize What Makes You Unique
In today's highly competitive world, originality is what brings you points. That doesn't mean that you have to go all out and make a never-seen-before meal or invest in an extravagant interior. It just means that you have to highlight what makes you special.
"Why should I choose them?" is a question every guest asks choosing a restaurant. You should be one step ahead and already provide them with an answer.
Take as an example 22 North restaurant which states in one of its advertisements the following:
"We believe that food should have a 'shelf life.'"
They know what they offer and what makes them different – fresh and organic food. More importantly, they found a way to emphasize it. Now that's the originality we're talking about.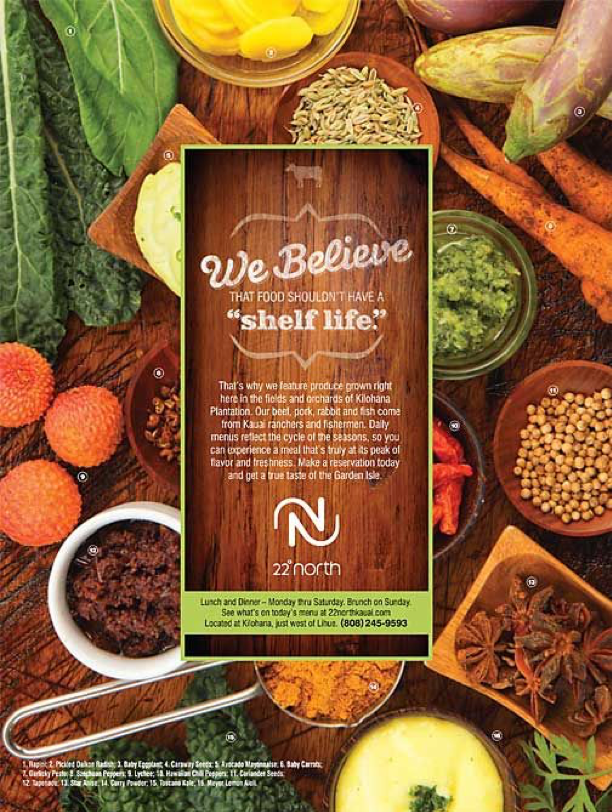 Whether you will use a review, a blog post, a fun slogan, an interview, or any other channel, the important part is that the message is out. It's not just how you say it, it's what you say that will decide whether you will attract people's interest.
Make Use of Different Types Of Marketing Channels
After you decide what you want to say to your potential guests, now it is time for the most important step – to opt for a channel which you will use for the distribution of the content. Here are some of the ways that have been proven as a good choice for that purpose:
Website – This is the basic step every restaurant needs to make. Creating a website for your restaurant can serve as a place where you can publish valuable content. It is also a great platform to get more personal with the audience, for example, by writing a backstory about the origin of your restaurant.
You can also use your website to publish an easy to read and a high-quality menu that is detailed and up to date. It will make the restaurant more approachable. Another option to do that is to use sites such as Open Menu where people can browse the restaurants and menus in their desired area.
Blog Posts – By starting a restaurant blog you will have an opportunity to share your successes and struggles, recipes, customer reviews, and any other content that you think will interest your guests. It is a creative way to experiment with your restaurant's personality.
Mobile Ads – The predictions for this year claim that the half of all paid clicks on Google will come from mobile devices!
One of the best candidates for mobile ads is precisely restaurants. The reason why is that people are often looking for nearby dining options while on the move. So make use out of the fast life we are living and take a chance with mobile advertising.
Online Reviews – This is one of the most popular means of elimination diners use before they choose to pay a visit to a restaurant. Online restaurant reviews from blogs such as Roadfood bring a lot of attention to restaurants.
If you're just getting into the restaurant business it can be hard to generate reviews. The solution for that is to invite food blogger to come to your restaurant, experience what you offer, and share that on their blog. You can even consider offering a free meal or appetizer to get their attention.
Social Media – When it comes to content marketing, this is a step you just can't skip. Social media is an inevitable part of promoting your restaurant.
Restaurants such as Shake Shack use Tumblr to create fun content and promote their restaurant at the same time.  Use Instagram to promote your restaurant's best visual content. Embrace Facebook marketing to make the best use out of that platform. Don't forget that every social media platform has its advantage. 
Conclusion
The importance of content strategy lies in the fact that it helps restaurants to plan and prepare reliable and cost-effective sources for website traffic and new leads. Just think about it: an organized and well-promoted content can get you the attention that can be crucial for the success of your business.
It may seem trivial to you at first, but a combination of originality with a great review, an inspiring blog post, or a catchy mobile ad can be as a crucial move to change you restaurant status from average to the best in business.
---
Daniela McVicker is a freelance writer and editor for Top Writers Review. She graduated from Durham University and has an MA in Psychological Science. Her fields of expertise are creative writing, fiction writing, and academic research.